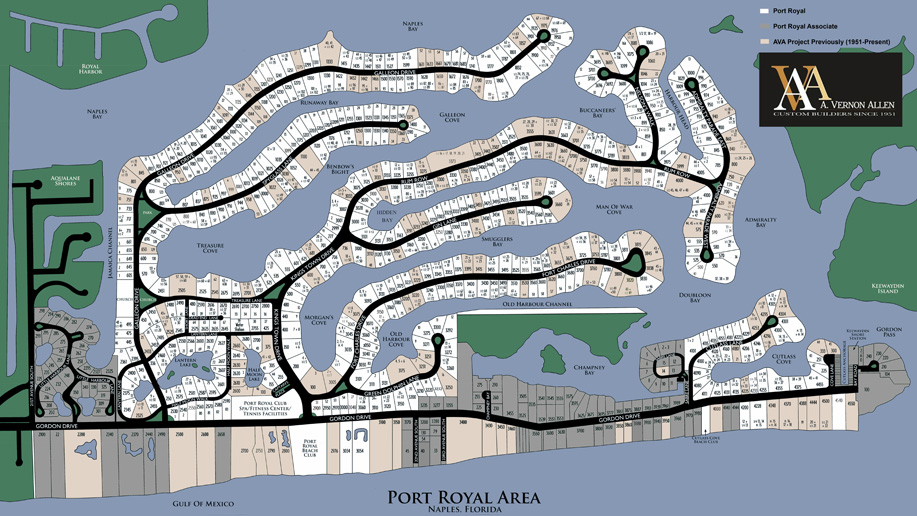 As the original builder in Port Royal, our experience in the neighborhood has led us to be involved in more than 100 different projects in the community during the past 65 years.
Naples pioneer and developer, Glen Sample, began creating the unique enclave known as Port Royal in the early 1950s. He set high standards for Port Royal's development, including the requirement that home plans must be drawn up by an architect, approved by the Port Royal Association and constructed by his preferred builder. Sample selected the AVA as his first recommended builder of homes in the area that stretches south from 21st Avenue South to Gordon Pass and bounded on the west by the Gulf of Mexico and on the east by Naples Bay.
Our typical Port Royal custom homes are more than $2 million, with many more than $5 million, and several projects reaching more than $20 million.